We are the offical sales and distribiution representative of the refinery responsible for sales and dispatch logistics of Aviation Fuels, including the AvGas 100 LL, the AvGas 91/115, AvGas UL and Jet A1.
We are currently expanding our distribution of such products to countries outside Europe, especially countries in Far East and Africa.
The AvGas 100 LL, our top distributed product by volume, is a gasoline fuel for reciprocating piston engine aircraft, produced according to stringent manufacturing specifications that meets Standard DEF STAN 91-90.
At various stages, from refinery manufacturing to the final delivery to the aircraft fuel tank, fuel quality is checked to ensure that the fuel is clean and free from contamination.
Delivery Terms
We can deliver the AvGas in various forms, i.e.:
40? (foot) containers fully loaded with 152 drums/barrels of 216.5 liters capacity each or
20? (foot) containers fully loaded with 80 drums/barrels of 216.5 liters capacity each or
ISO containers, or
by road in 36,000 litre truck tanks (this option is only throughout Europe, including the UK, Ireland and Turkey).
Our preferable method for distributions outside Europe are 40? containers, fully loaded with the drums/barrels, as it reduces the risk of contamination and avoids quality issues on the other side of the ocean, at the end of the journey.
Inside each 40′ (foot) container, there will be 152 drums/barrels containing 200 liters of AvGas. Some clients prefer this option, as once they get to the final destination they already have the fuel in the drums/barrels for retail distribution.
In terms of your price tag, this method of delivery increases our costs, as we have to purchase the drums/barrels for our client, and each of them costs around 27 EUR/36 USD. Therefore, your price per liter will shift by ?0.14 (EUR 27 divided by 200 liters).
Nonetheless, it should have no impact on business, as most clients would have to buy these drums/barrels here or at the final destination port.
Please contact us for a quote and with any questions, you might have……
Product
Aviation Gasoline
Type
AVGAS100LL
Standards
DEF STAN 91-90, latest issue
Origin
European
Contract Period
Open for discussion; up to 12 months 
Quantity
Minimum 15,520 liters 
Quantity Available
Max 60.000 MT (metric ton) per annum 
Delivery Term
CIF / CFR or other incoterms can be arranged
Port of Discharge
Gdynia or Gdansk
Packing
Various: 216.5 liter drums/barrels, ISO container  
Payment
Payable 100% at loading sight against presentation of required documents.
Price
TBA EUR per liter or equivalent in USD
Weight factor
1 MT = 1388 liters of AvGas 100 LL per metric tone
Documents
Following documents are requested to be presented for payment on shipment:

Bill of Lading marked "freight prepaid".
Certificate of Conformity issued by Air Force Institute of Technology
Certificate of Origin issued by or endorsed by Chamber of Commerce of the country of origin.
Signed Commercial Invoice.
Weight/packing list.
Certificate of Quality issued by refinery

In terms of ISO tank containers we primarily cooperate with shipping agents such as Stolt Tank Containers (STC), which is the world?s leading provider of logistics and transportation services for door-to-door shipments of bulk-liquid products. STC's global fleet of tank containers is by far the world's largest, with more than 23,500 units.
With more than 25 years of Stolt?s experience in the logistics industry, we feel very comfortable with managing dispatches through their supply chains, minimising our client?s costs and increase efficiency.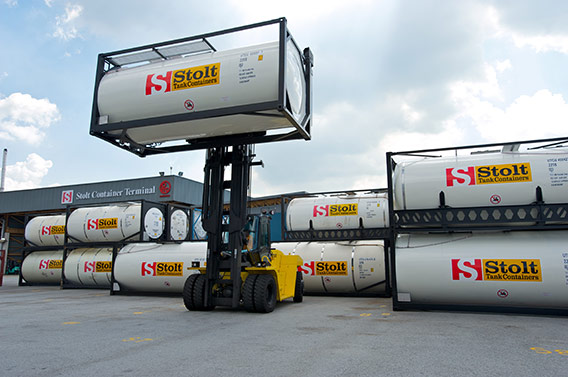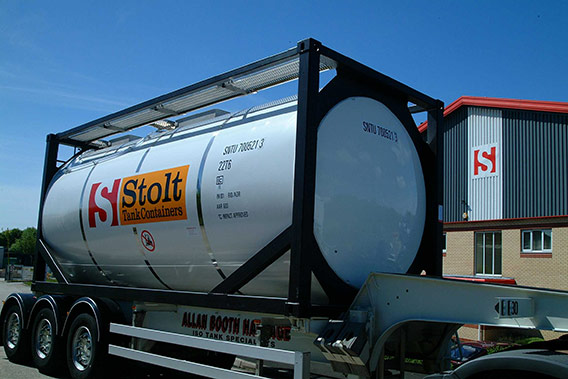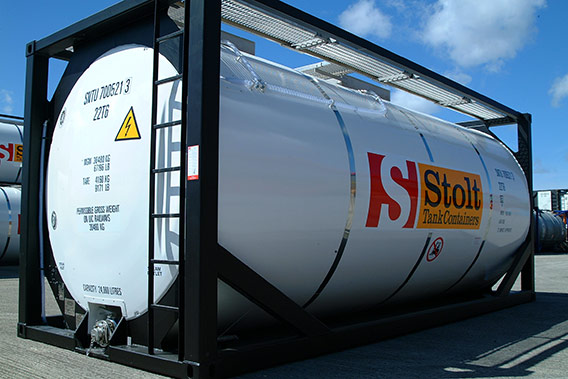 Characteristics
The aviation gasoline Avgas 100LL is a mixture of hydrocarbons prepared by the processing of crude oil. Aviation gasoline can contain antiknock, dye, antioxidant and anti-electrostatic.
Guaranteed Technical Properties
This gasoline meets the requirements of DEF STAN 91-90, issue 3, NO-91-A235:2007
Durability
Aviation gasoline should meet the above requirements within 24 months from the date of production, being subject to the proper storage.
Specification:
| | | |
| --- | --- | --- |
| Colour | – | blue |
| Motor Octane Number | – | min 99,5 |
| Performance Number  | – | min 130 |
| Distillation | | |
| –       Initial boiling point | 0C | report |
| –       10% vol. evaporated at | 0C | max 75 |
| –       40% vol. evaporated at | 0C | min 75 |
| –       50 % vol. evaporated at | 0C | max 105 |
| –       90% vol. evaporated at | 0C | max 135 |
| –       final boiling point | 0C | max 170 |
| –       residue | %vol. | max 1,5 |
| –       loss | %vol. | max 1,5 |
| Sum of temperatures at 10 and 50 VPE | 0C | min 135 |
| Sulfur total, (m/m) | ppm | max 500 |
| Lead content | gPb/l | max 0,56 I |
| Density at 15°C | kg/m3 | report |
| Net heat of combustion | MJ/kg | min 43,5 |
| Freezing point | 0C | max (-60 ) |
| Corrosion copper strip 2h at    t=100 oC | rating | max 1 |
| Existent gum | mg/100ml | max 3 |
| Water reaction | | |
| –       Interface rating | ml | max 2 |
| –       Volume changing | ml | max 2 |
| Conductivity at 20°C, | pS/m | from 50 to 600 |
| Vapour pressure, 37,8 oC | kPa | from 38 to 49 |
| Oxidation stability at t= 100 OC, 16 h | | |
| Potential gum | mg/100ml | max 6 |
| Precipitate, mg/100ml | mg/100ml | max 2 |
Copyright: Stolt-Nielsen Limited
The property of this/these photograph(s) and the commercial rights pertaining to it/them belong to Stolt-Nielsen Limited, which grants Consiliari Partners Sp. z o.o. permission to use it/them for publication on their website. You are permitted to crop or touch up the photograph, but you may not remove, obscure, change or reposition the Stolt-Nielsen logo, Company name or ships? names.
Please acknowledge that the photograph(s) has been ?Reproduced by kind permission of Stolt-Nielsen Limited? or similar phrase.
The photo(s) may not be used for commercial purposes where it/they represent the main value, such as postcards and posters.  It is forbidden to sell, give, lend or distribute the whole or part of an image, whatever its size and resolution.  It is forbidden to use the photograph(s) in a context which might be pornographic, political, slanderous, immoral, offensive or degrading.